♣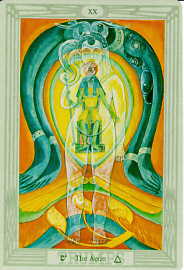 Hello and welcome!
Anavid is an authentic, accurate and thorough tarot card reader with over ten years experience. Having experience reading with many tarot decks, Anavid found the most connection with Aleister Crowley's Thoth Deck, as this deck has given her the ability to read with utmost accuracy.
Anavid is dedicated and committed to providing only the most authentic and accurate readings. She understands that specificity is very important, and she strives to be as specific as she's able with the messages she receives during a reading.
Anavid wishes you a life filled with light, love and happiness, and the very best in all of your future endeavours.
♣