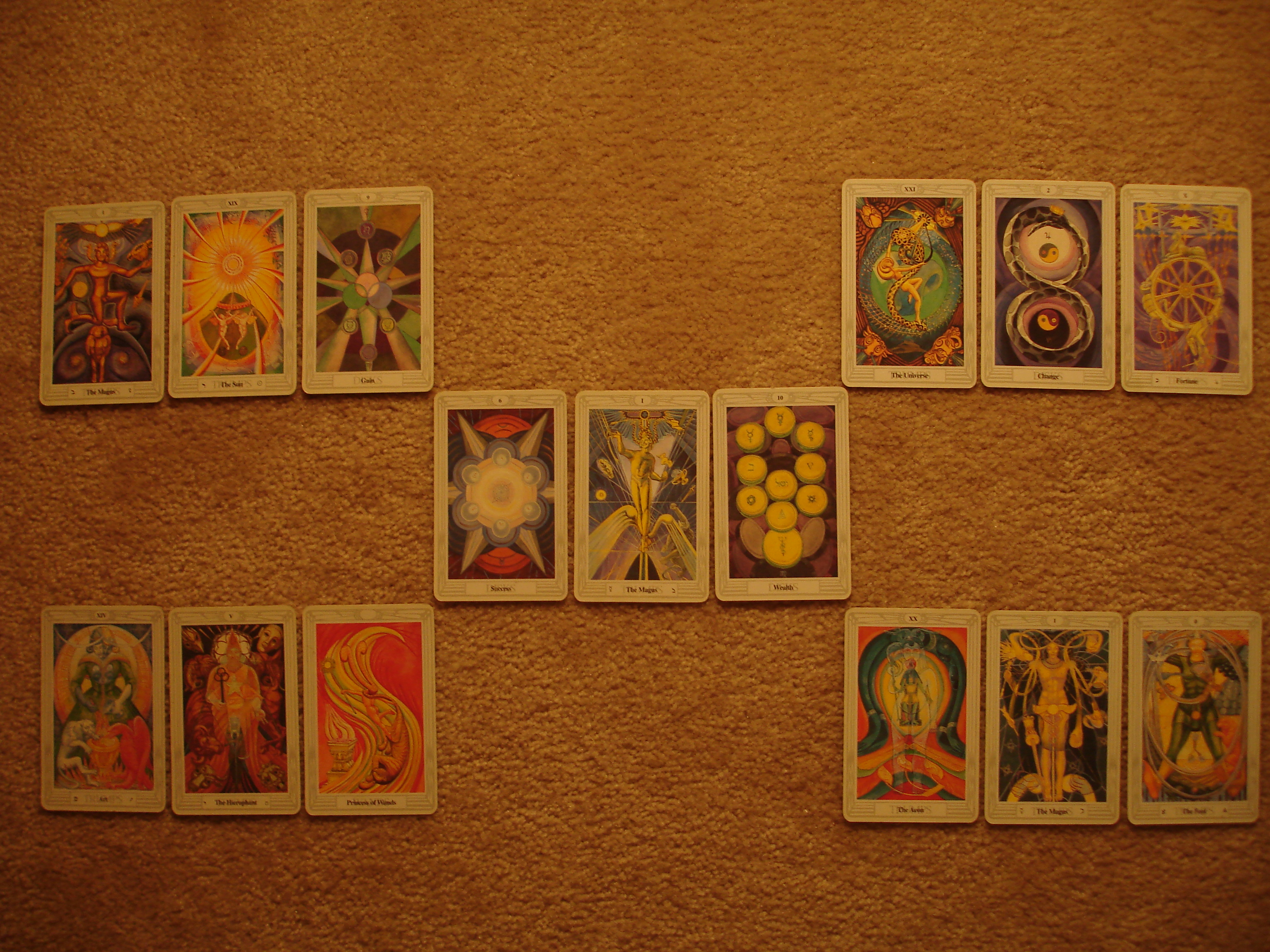 15 Card Reading
The fifteen card spread is a comprehensive spread, representing the querent and the nature of the problem and primary influences, as well as shedding light on the nature of the situation. It also indicates what is to come; forces operating beyond the querent's control, and can assist in revealing the best possibilities of alternative action.
The fifteen card reading is the definitive Aleister Crowley spread.
Number of cards in this spread: 15
Cards used: The entire deck.
Price of this reading: $35.00 CAD
* All readings are final sale. Non-refundable. No exchanges *
15 Card Reading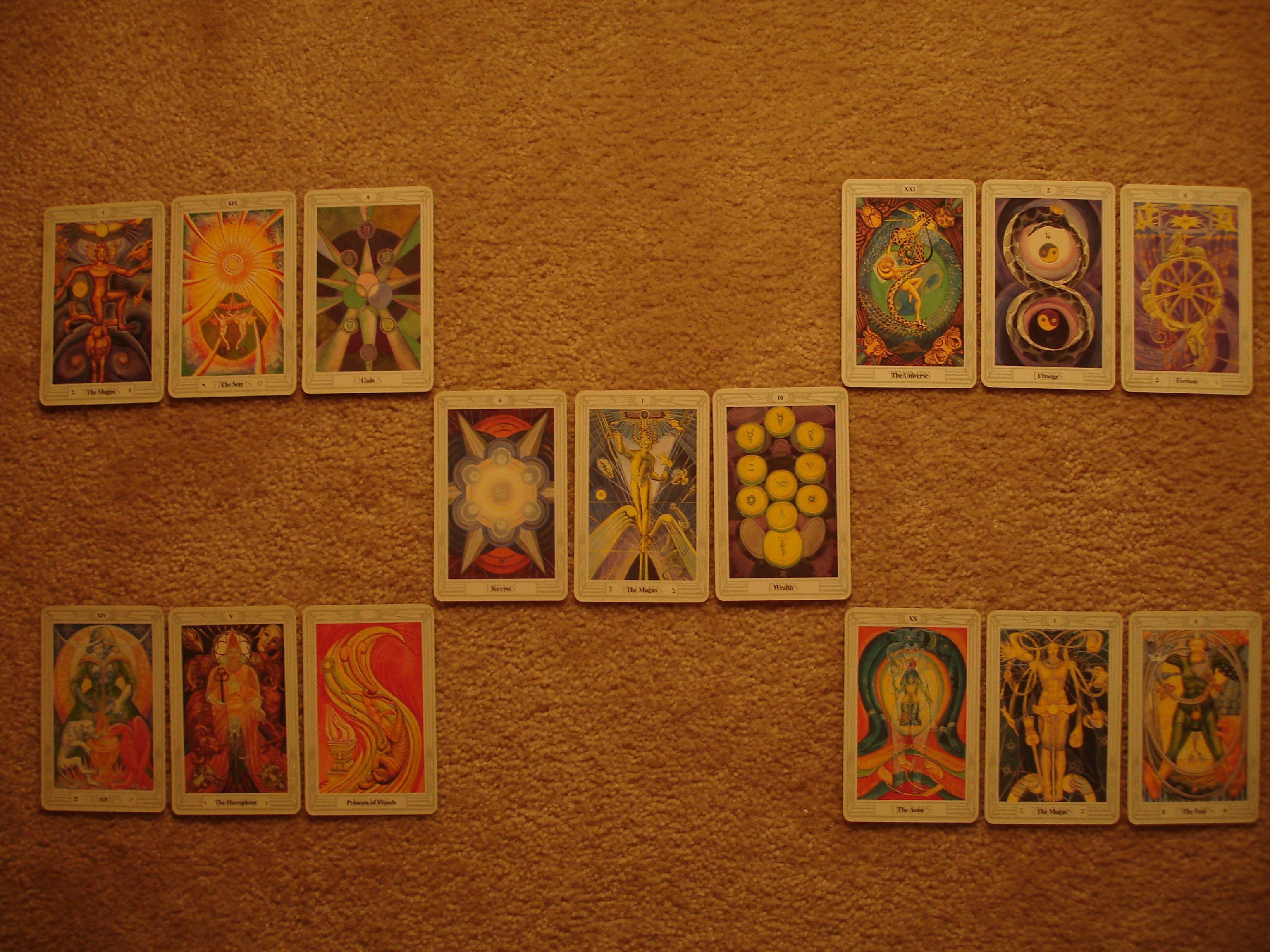 $ 35.00 CAD